KORREX® flat washers made of white nylon are specially designed to distribute the pressure of a screw or nut over a larger surface. They have insulating properties and are resistant to all kinds of chemicals. Available in several sizes, these washers are an economical and effective solution in a variety of applications.
The nylon used to make these KORREX® flat washers is resistant to a wide range of chemical substances, including petrol, alcohol, seawater, acetone, acids, and many more.
Thanks to the elasticity of nylon, these washers absorb vibrations and noise better than metal washers. As a result, much less noise is generated. Unlike metal washers, they don't rub on surfaces.
Advantages of KORREX® flat washers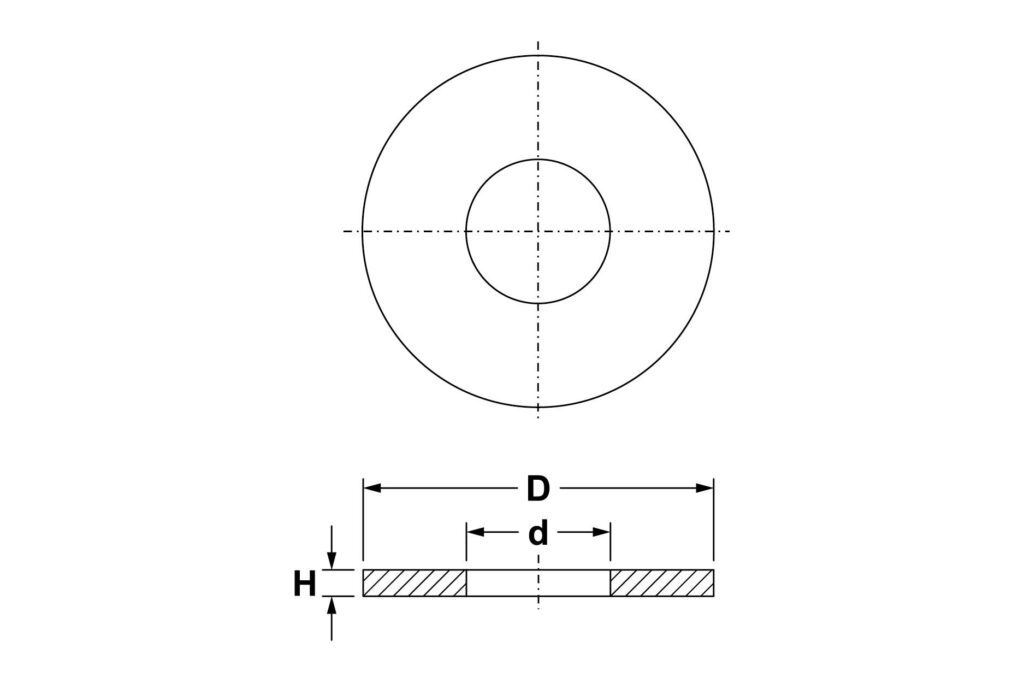 Part.No.
d
D
H
packing
unit/pcs
2112240000000
12,5
24
1,0
100
2117300000000
17
30
3
100
Disclaimer: All descriptions, technical information, drawings and dimensions on this website have been compiled by Dubo Dorned B.V. with the greatest care. Nevertheless, Dubo Dorned B.V. cannot accept any liability for type-setting and typographical errors, technical changes to the products or for any incidental or consequential damage in connection with our technical statements or our ability to deliver. All drawings and descriptions on this website are in no way of an agreed quality. The information herein concerns typical values intended for reference and comparison purposes only. It should NOT be used as a basis for design specifications or quality control. Contact us for full material property datasheets from manufacturers. Understandably, the application of the products listed assumes expertise on their use and assembly as well as standards. All our offers and any subsequent orders and agreements resulting thereof are exclusively subject to the General Terms and Conditions of Dubo Dorned BV.