Dubo® retaining washers for socket screws
Secured and sealed by a Dubo® Original
Just like standard Dubo® retaining washers, these washers for socket screws are also very effective and easy to use. The nylon material forces itself around the thread and into the hexagonal bolt hole when the screw connection is tightened. These specific retaining washers are an effective and efficient solution for optimally locking and sealing socket screws.
Excellent locking, sealing and material protection properties
This version of the Dubo® retaining washer is specifically designed for socket screws but maintains all the properties of the original Dubo® retaining washer. For example, it creates an exceptionally high coefficient of friction between the bolt and the bolt hole, which prevents unscrewing, loosening, and leaks. Wear or metal fatigue is also prevented, and the vibration absorbing properties of these retaining washers reduce sound. The retaining washer is elastic, strong, and resistant to the influence of chemical materials such as seawater, petrol, and many others with adverse properties. The isolating effect prevents galvanic corrosion between different materials.
For threaded fasteners from M4 – M22
This Dubo® retaining washer is made of superpolyamide; elastic, very strong nylon 6. It can be used independently. For heavy-duty applications, such as with 8.8 and 10.9 bolts, we recommend combining this retaining washer with a Dubo® toothed collar washer. Nylon retaining washers for socket screws are available for threaded fasteners from M4 to M22.
Advantages of Dubo® retaining washers
These retaining washers are genuine Dubo® Originals, which we invented in 1951 and have been crafting and perfecting ever since. Their quality is undisputed, and they offer a number of extremely important advantages: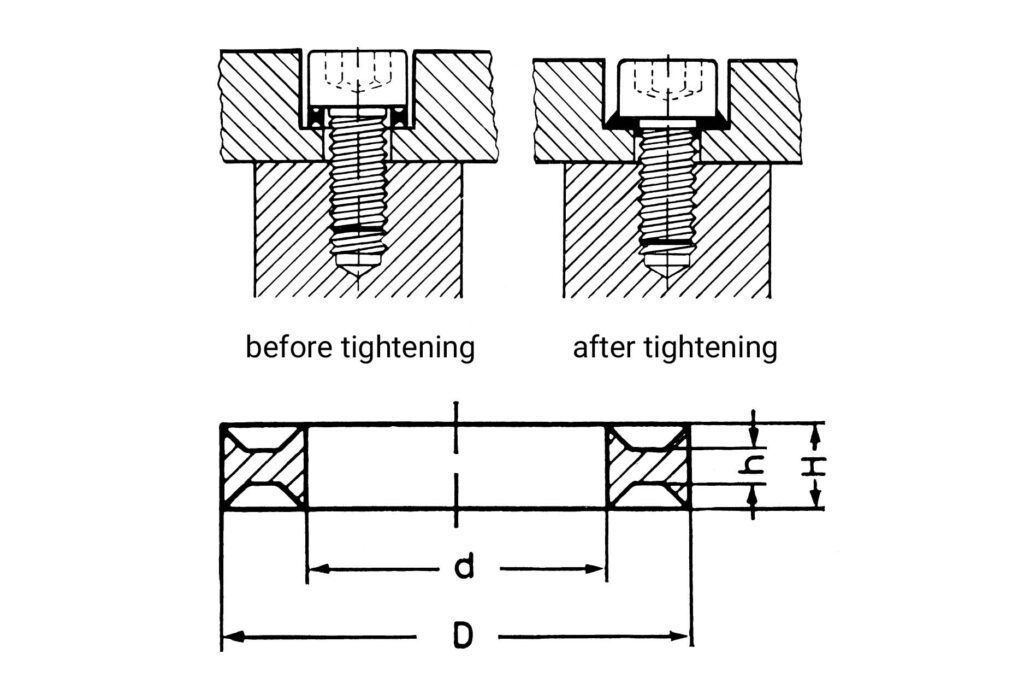 Part.No.
Ref No.
Metric
threads
Inch
threads
D
d
H
h
packing
unit/pcs
1104000000000
299
M4
7,70
4,10
2,00
0,80
500
1105000000000
300
M5
9,80
5,15
3,00
1,20
500
1106000000000
301
M6
10,50
6,50
2,50
1,00
500
1108000000000
303
M8
14,00
8,10
3,30
1,50
500
1110000000000
305
M10
17,00
10,20
3,80
1,50
500
1112000000000
307
M12
19,00
12,20
4,40
2,00
100
1113000000000
308
1/2"
20,00
12,80
4,40
2,00
100
1114000000000
309
M14
23,00
14,20
5,20
2,00
100
1116000000000
311
M16
25,00
16,20
5,60
2,00
100
1118000000000
313
M18
28,00
18,20
6,10
2,30
100
1120000000000
315
M20
31,50
20,20
6,50
2,50
100
1122000000000
317
M22
34,50
22,20
6,80
2,80
100
Assembly instructions for Dubo® retaining washers
To ensure bolts are locked and sealed reliably, observe the following assembly instructions:
The bolt should be tightened until the outer reinforcing rim of the washer is deformed and tightened around the screw head. This indicates the bolt has been sufficiently tensioned. Because the retaining washer is squeezed around the bolt, it may appear that the bolt needs to be tightened further, but this is not the case. As soon as the retaining washer deforms, it means the tension is sufficient and the bolt is fully tightened. Further tightening is damaging and not recommended.
The smoothest finish possible on the contact surface of the component improves the locking and sealing.
Choose the right size retaining washer for each bolt hole.
For perfect sealing, the specifications for bolt holes in accordance with DIN 69 medium or fine must be observed.
With socket screws, Dubo retaining washers can be used together with steel Dubo® toothed collar washers. In that case, the nut and bolt can be tightened with the appropriate spanner.
Can be used in combination with: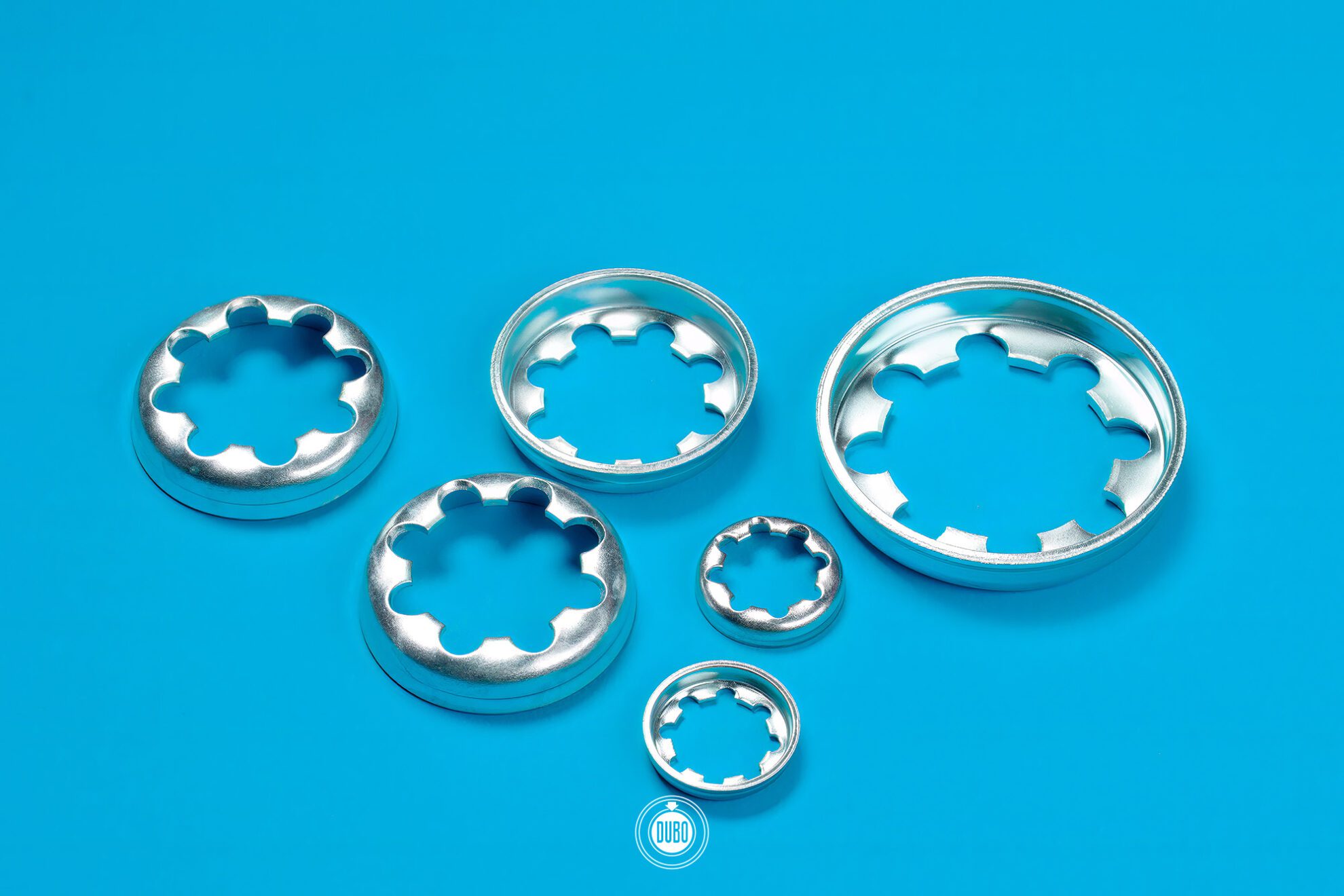 The Dubo® toothed collar washers reinforces the properties of a Dubo® retaining washer. As a true Dubo® Original, it guarantees excellent quality. The collared tooth lock washer is made of steel or stainless steel and designed for use with high-quality 8.8 and 10.9 steel bolts.
Read more »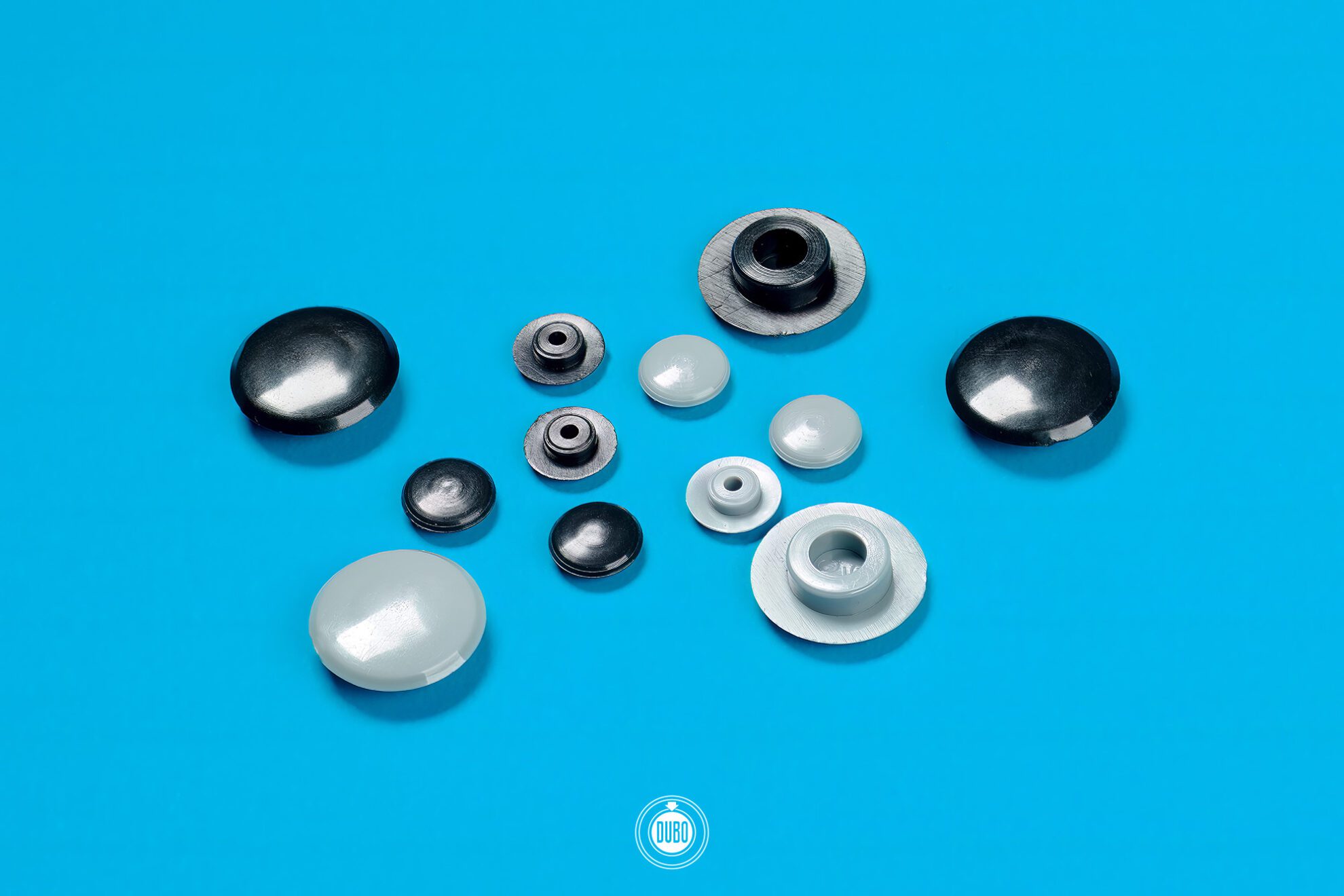 KORREX® protective caps for socket screws are the ideal protection for common socket screws. Dirt and dust tend to accumulate in the hex socket, which makes unscrewing increasingly difficult.
Read more »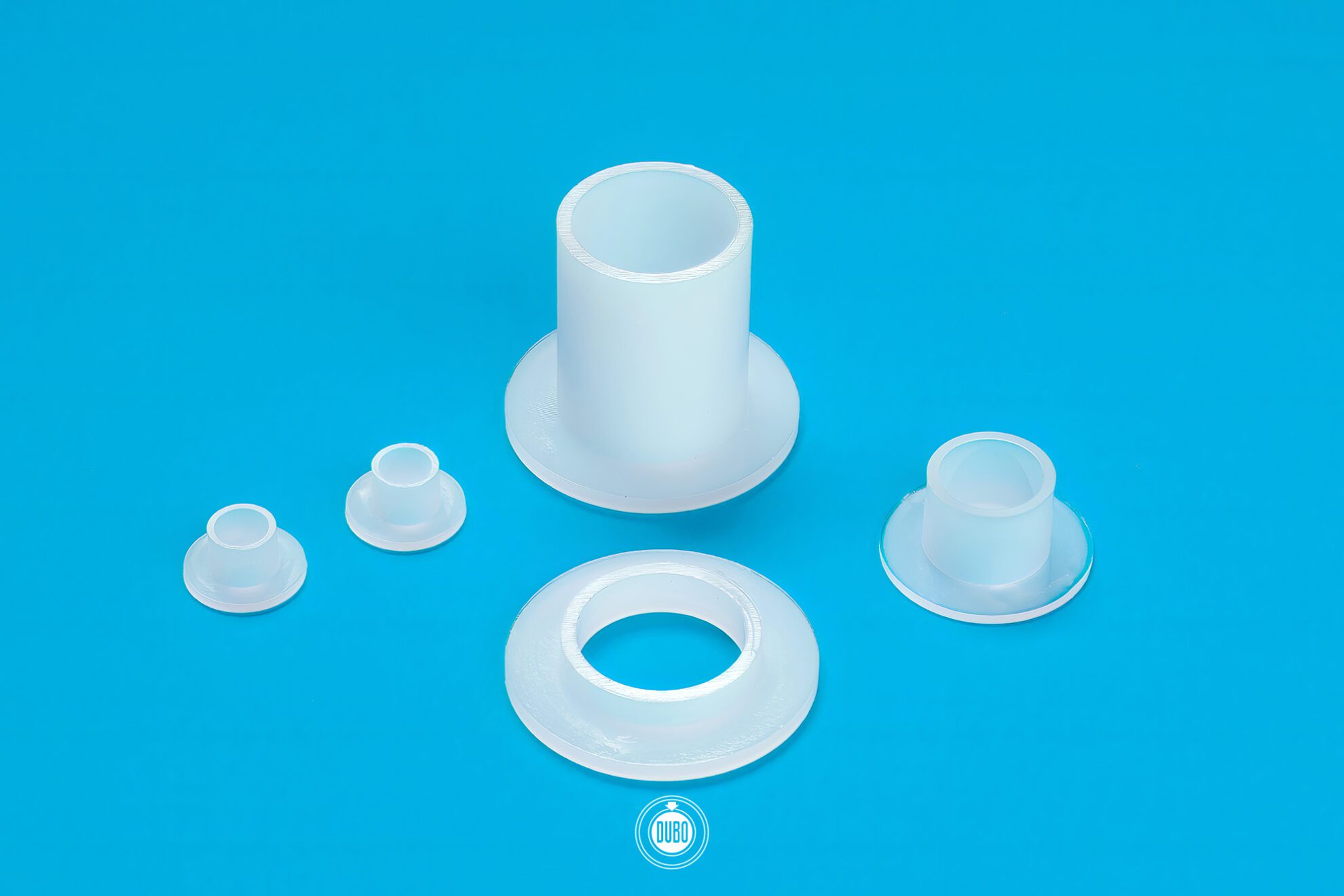 KORREX® insulation bushes are essential in various technical applications.
Read more »
Disclaimer: All descriptions, technical information, drawings and dimensions on this website have been compiled by Dubo Dorned B.V. with the greatest care. Nevertheless, Dubo Dorned B.V. cannot accept any liability for type-setting and typographical errors, technical changes to the products or for any incidental or consequential damage in connection with our technical statements or our ability to deliver. All drawings and descriptions on this website are in no way of an agreed quality. The information herein concerns typical values intended for reference and comparison purposes only. It should NOT be used as a basis for design specifications or quality control. Contact us for full material property datasheets from manufacturers. Understandably, the application of the products listed assumes expertise on their use and assembly as well as standards. All our offers and any subsequent orders and agreements resulting thereof are exclusively subject to the General Terms and Conditions of Dubo Dorned BV.