Round head for hexagonal nuts
KORREX® round nut caps have round heads and are suitable for hexagonal nuts. Despite being extremely effective, these protective caps are very simple to attach. They are round on the outside, with a hexagonal opening on the inside, so they can be used for both hexagonal nuts and bolt heads. These caps are available in several sizes.
Insulated bolt connection
Protection and aesthetic finish
The caps perfectly seal the nut and bolt head, protecting nuts and bolts against corrosion, dirt, and damage, among other things. They also improve safety because they cover sharp and protruding parts. The round caps turn a hexagonal nut into a cap nut, improving the aesthetic finish of the construction.
Advantages of KORREX® round nut caps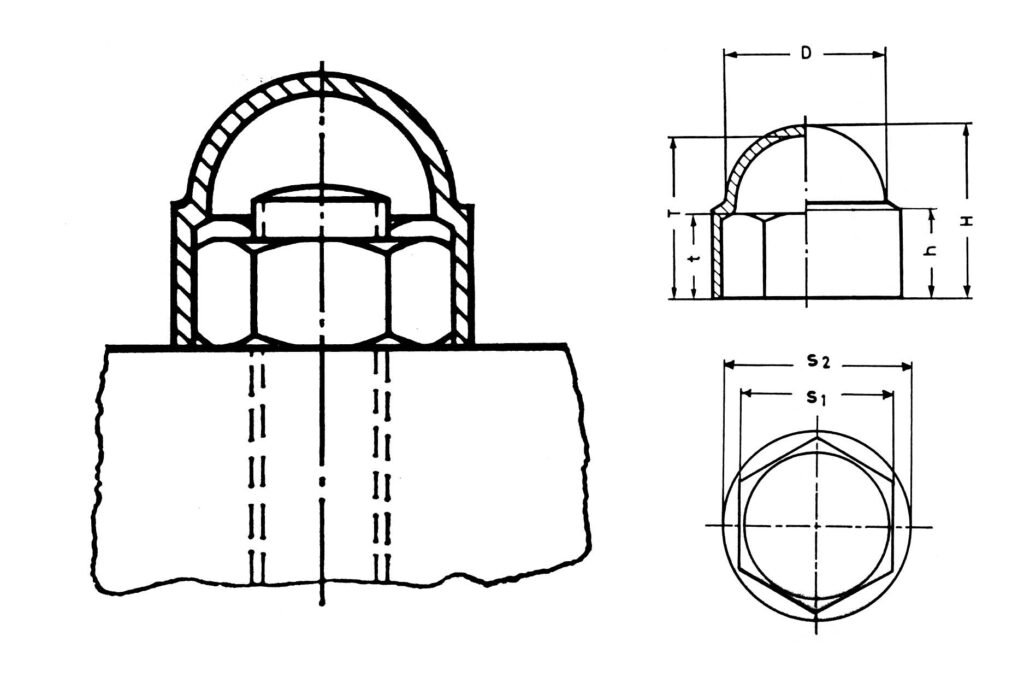 Part.No.
Metric
Width accross flats
H
h
T
t
D
S1
S2
packing
unit/pcs
2406100000000
M6
10
13,30
6,90
12,00
6,00
11,00
9,80
13,00
500
2408130000000
M8
13
15,30
8,00
13,60
7,40
14,30
12,80
16,60
500
2410170000000
M10
17
20,50
10,30
18,50
9,50
18,00
16,70
22,00
100
2412190000000
M12
19
22,00
11,50
20,00
10,60
20,20
18,70
24,00
100
2416240000000
M14
24
28,00
15,10
25,70
14,00
26,00
23,70
30,00
100
Insulation of nut and bolt
Can be used without modifying existing construction or connection
Protect nut and bolt against corrosion
Temperature resistant from -30 °C to + 60 °C
Resistant to weather and a wide range of chemicals
Comply with multiple DIN and ISO standards
Easy to apply
Reuse possible
Available in several sizes
Nut caps comply with the following standards:
DIN 588, DIN 571, DIN 931, DIN 7976
ISO1479, ISO4014, ISO4018
Can be used in combination with: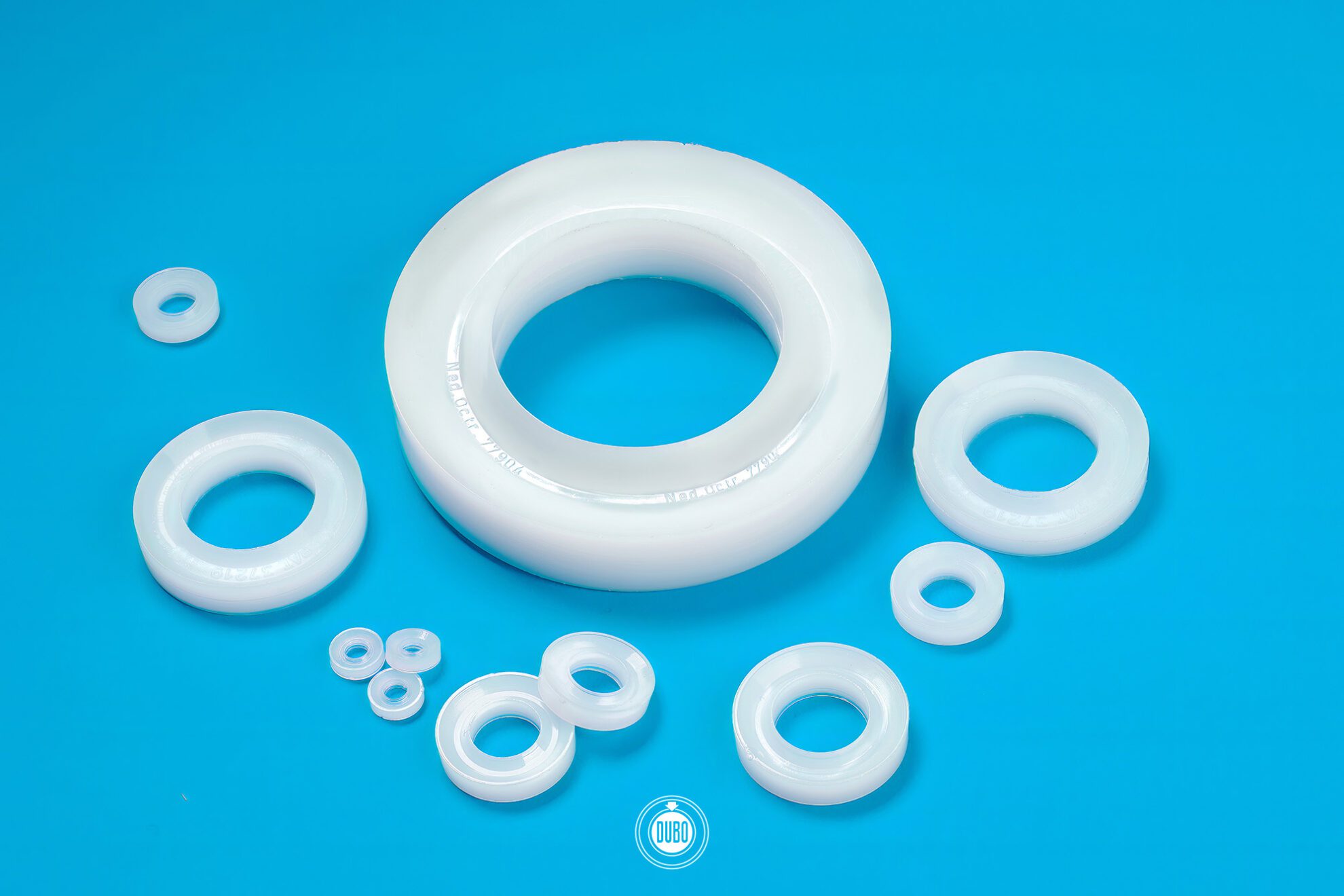 Dubo® retaining washers are effective and easy to use. Dubo® retaining washers have a unique design which forces the nylon to encase the screw thread and the bolt hole when the connection is tightened. It offers an effective and cost-effective solution for manufacturers and installers who need permanent, durable locking.
Read more »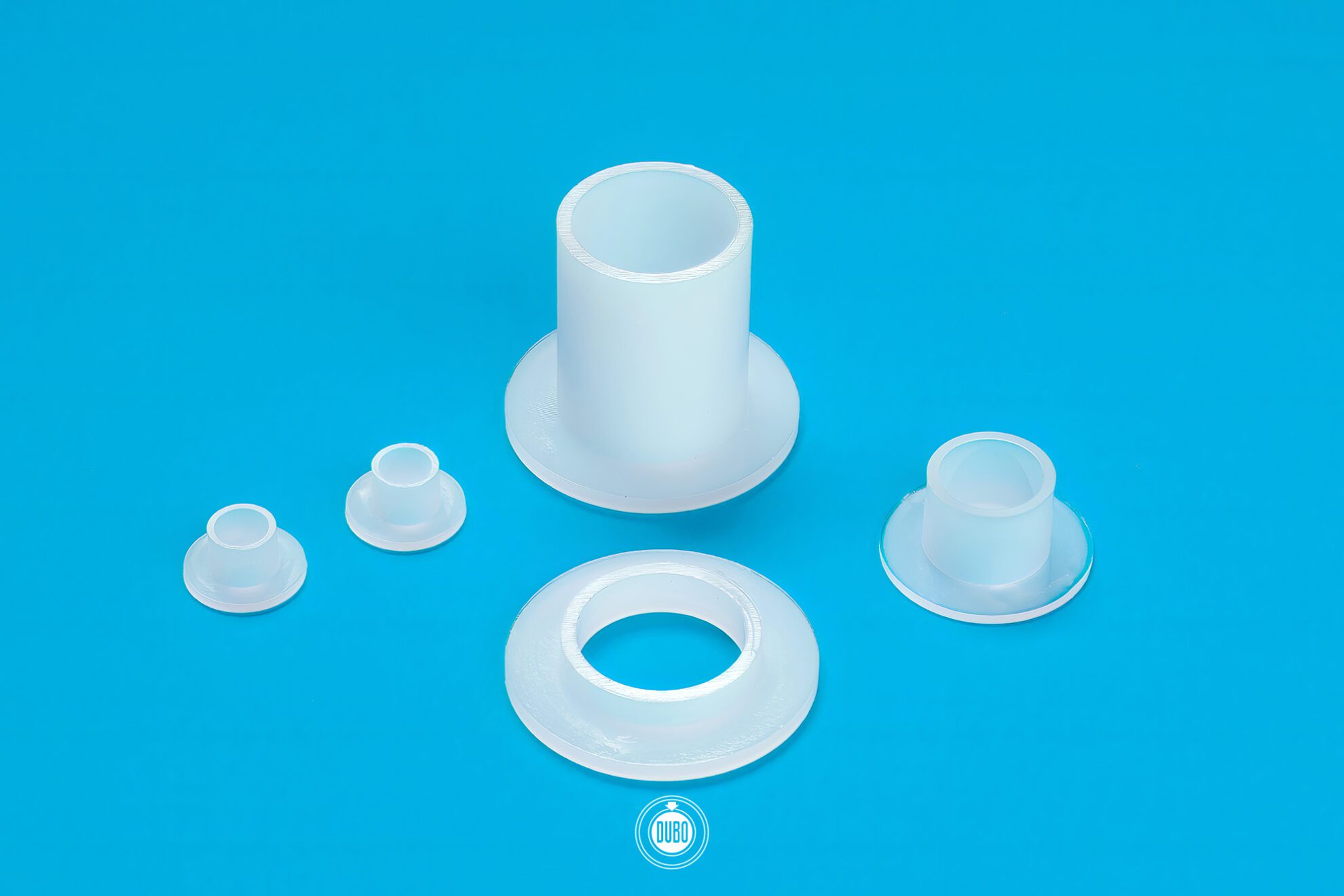 KORREX® insulation bushes are essential in various technical applications.
Read more »
Disclaimer: All descriptions, technical information, drawings and dimensions on this website have been compiled by Dubo Dorned B.V. with the greatest care. Nevertheless, Dubo Dorned B.V. cannot accept any liability for type-setting and typographical errors, technical changes to the products or for any incidental or consequential damage in connection with our technical statements or our ability to deliver. All drawings and descriptions on this website are in no way of an agreed quality. The information herein concerns typical values intended for reference and comparison purposes only. It should NOT be used as a basis for design specifications or quality control. Contact us for full material property datasheets from manufacturers. Understandably, the application of the products listed assumes expertise on their use and assembly as well as standards. All our offers and any subsequent orders and agreements resulting thereof are exclusively subject to the General Terms and Conditions of Dubo Dorned BV.